Learning Lab is a learning management system that offers interactive, specialized, and comprehensive online training courses for beginner, intermediate, and advanced Slate users.
Fundamentals Courses
These online training courses are designed to help you and your team master the core functionality of Slate for admissions, student success, and alumni/advancement operations.
Flexible Learning Experience
Our interactive online courses offer a flexible learning experience that fits your schedule and focuses on specific use cases, high-level concepts, and step-by-step tutorials.
For All Slate Users
The Slate Fundamentals courses are comprehensive training programs designed to cater to individuals and institutions using Slate. The courses cover the essential skills and knowledge needed to effectively use Slate and are suitable for:
Captains of new or existing Slate databases who are responsible for managing and maintaining their databases
New users of Slate who are looking to get up to speed with the platform
Existing users who are seeking to enhance their existing skills and knowledge of the platform
These courses provide a range of benefits including hands-on training, practical tips and tricks, and real-world examples to ensure that you leave with a solid understanding of how to use Slate effectively. Whether you are just starting out or are an experienced user looking to expand your skills, these courses offer something for everyone.
Available Courses
Admissions & Enrollment
Student Success
Advancement
Course Topics:
Records
Fields & Prompts
Interactions
Database Structure
Querying & Reporting
Forms
Conditional Logic
Importing Data
Consolidating Records
Communications
Events
Automation
Online Applications
Checklists
Materials & Documents
Online Reading
Online Decision Release
Resources
Course Topics:
Records
Fields & Prompts
Interactions
Forms
Importing Data
Materials & Documents
Communications
Events
Querying and Reporting
Applications & Case Management
Automation & Alerts
Course Topics:
Records
Fields & Prompts
Interactions
Relationships
Gifts
Materials and Documents
Payments
Forms
Conditional Logic
Importing Data
Querying and Reporting
Communications
Events
Automation
Cost
Three complimentary Fundamentals of Slate registrations are provided with each Slate database.
For additional team members, the registration fee is $250 per person per course. Please note that the registration fee is non-refundable, and course access is non-transferable.
Upon checking out for course registration, if any of the three complimentary registrations are still available, it will be displayed as a choice in the dropdown menu. If all three complimentary registrations have been used, registrants can pay with a credit card or opt for an invoice.
Registration & Access
Register
Users self-register for Fundamentals of Slate once their institutional Security Administrator grants them access to their Slate database. To register for a course or see if waivers remain for your database:
Select the Database icon in the top navigation

Search for, or scroll down to, "Learning Lab."

Select a course and click "Register."

On the registration form, if any waivers remain, you'll be prompted with a question, "Do you wish to use one of your institution's # remaining waivers to attend this course?" If no waivers remain, this question will not display.
Access
Access to the course is immediate upon registration and available for one year from the registration date. Once registered, to access a course:
1. Select the Database icon in the main navigation.

2. Search for, or scroll down to "Learning Lab."

3. Select the course and click "Enter Learning Lab." If you have not yet registered, it will read "Register".
Continuing Education
Tracks: Admissions & Enrollment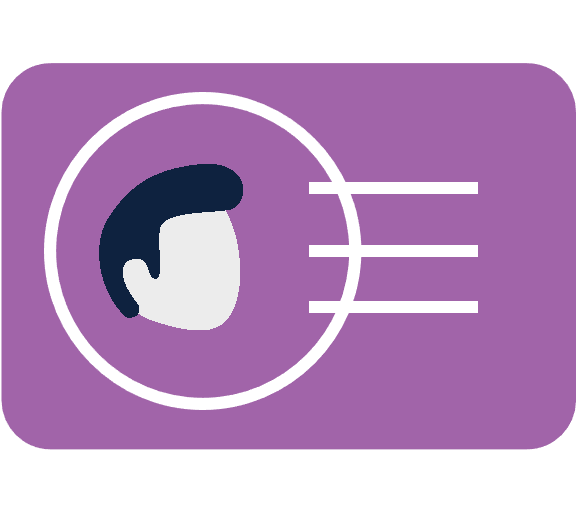 , Student Success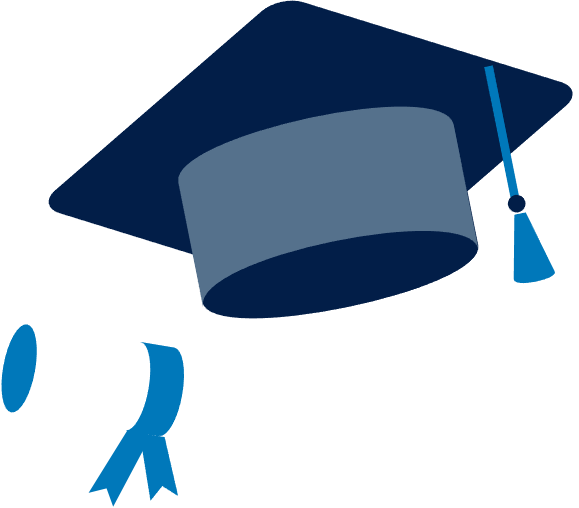 , Advancement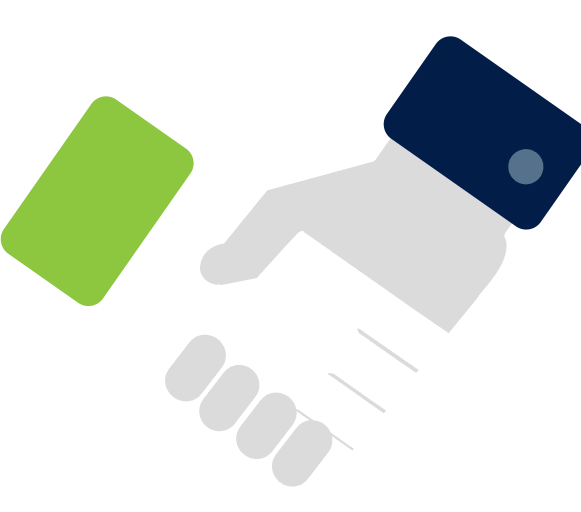 Expand your fundamental Slate knowledge, and dive deeper into a functional area.
The courses offered are part of a package, not as individual registrations. You can take any course, at any time and in any order. Customize your learning experience by choosing the courses that align with your preferences and schedule. (This collection does not include the Fundamentals courses).
Included Courses
Course Topics
Description
Tracks
You've Got Mail: Email Management with Inbox
Explore Inbox: Slate's centralized email management system. Set up your Inbox and witness firsthand how it forwards your institution's incoming emails to the appropriate users in Slate, adds dynamic content to reply emails, and allows you to manage email attachments in your Slate database.

Creating an Efficient Workflow
Explore the features and functionalities of the new Workflows tool. Create workflows and learn firsthand how to quickly and easily manage all aspects of a workflow in one centralized location.

Population Permissions for Graduate Institutions in a Shared Database
If you are a graduate school sharing a database with other schools or offices at your institution can be tricky! Learn the ins and outs of using Populations and Population Permissions to grant your users access to your database's appropriate records and functions.

Population Permissions for Student Success in a Shared Database
If you are in a Student Success and Retention office, sharing a database with other schools or offices at your institution can be tricky! Learn the ins and outs of using Populations and Population Permissions to grant your users access to your database's appropriate records and functions.
Custom Dashboards
Most of the functionality in Slate gravitates toward maximizing recruitment efforts, yield, and communicating with your constituents. This course will look at tools in a different light to maximize operational efficiencies creatively!

You will learn the basics of building a custom dashboard and creating a dashboard that displays key data beautifully and dynamically by displaying images, emojis, inserting links, liquid markup, and translation codes.

Report Builder at a Glance
Learn the basics of the Report Builder in Slate! One of your database's primary functions is collecting data -an important function that allows you and your institution to operate. In this course, you will learn the key layers and components of the report builder.

Data Structure in Slate
To best understand how to access your data, it's essential first to understand how it is categorized and organized in Slate. Slate is a relational database that stores and provides access to data points related to one another. In this course, you will learn how data in Slate is organized and how each type of data point is related.

Introduction to Communications
Connect with your constituents through Slate's powerful communication tools! Create and deliver high-value content through multiple channels, both dynamically and as part of scheduled communications. Best of all, these tools all track right back to the person's record. This course is structured to build your conceptual knowledge of communications in Slate.

Introduction to Event Management
Create and manage events in your Slate database with ease! Dive into the specifics of creating templates for recurring events and setting up registration confirmation pages and emails, including QR codes for hands-free check-in and managing day-of registration. This course will set you on the path to mastering the fundamentals of building simple events.

Introduction to Querying with Configurable Joins
Build your conceptual knowledge of querying with Configurable Joins in Slate! Slate is designed to elevate data to make any data point available, reportable, and intuitive for users to access. This course will let you delve into querying with Configurable Joins, an essential function interconnected with all other Slate tools and processes.

Creating and Reporting on Dynamic Communications
Make your communications shine with dynamic content! This course will teach you to establish and execute a communications project plan that involves campaigns, Liquid markup, and Content Blocks. Then, you'll get familiar with Deliver statistics, how to best implement UTM parameters, and how you can use Ping to make informed decisions based on user traffic. Lastly, use the report builder to understand the outcomes of multichannel marketing strategies. At the end of the course, you'll walk away having built at least five reports, all using Configurable Joins!

Managing and Reporting on Complex Events
Make complex events simple! Learn how to best manage complex events, in-person or online, from start to finish. This includes: creating registration forms, personalized and dynamic communications, and post-event actions like surveys and reports. At the end of the course, you'll walk away having built a complex event structure, all communications associated with the event, a post-event survey, and internal logistics reports for event facilitation.

Managing Permissions in a Shared Database
Mission: permissions! Discover important best practices for managing permissions in a shared database environment. Then, explore population permissions, Configurable Join base and join permissions, field permissions, and how to appropriately use the rules editor to segment records in a database.

Enhanced Portal Design
Ready to take portals to the next level? Use this course to review core concepts in portal planning and structure. Throughout these hands-on lessons, you will build a practice portal with various organizational components and custom styling. This will serve as a design reference and source of inspiration when revamping existing portals or building portals in the future.

Use Configurable Joins to Create Recipient Lists
Looking for the easiest way to manage mailing recipients? Look no further. In this course, you'll learn about the types of recipient lists available in Slate and how queries can be used to actively manage them. Follow along to create a recipient list using both a new query and an existing one.

Simplify your Complex Events with Related Events
Are you tired of juggling multiple registration forms for various events like Admitted Students Day or Fall Open House? In this course, you will learn how to consolidate these events into one streamlined registration form, providing a seamless experience for you and your attendees. Don't let multiple registration forms cause chaos, join this course and streamline your event registrations today!

Get What You Want: Collect & Share Application Data with High School Counselors

Slate allows institutions to share application data with high school counselors. Slate also grants high school counselors the ability to submit application-related documents on behalf of applicants. The lessons in this course will teach you how to use these Slate features to speedily gather submission requirements throughout the application process. As a bonus, this course will model how to create a Deliver email campaign that invites high school counselors to join the Slate.org platform and enhance the data collection and sharing process between institutions and high school counselors.

Portals the easy way! In this course, you will explore the world of portals and learn how to easily create dynamic and user-friendly portals using the Express framework. You'll gain an understanding of the differences between a traditional portal and an express portal and discover the key components that bring an express portal together.
Please note that the Fundamentals courses are not included when registering for this collection of courses.
Course Release Schedule
Get ready to take your learning to the next level with Slate's Learning Lab! With new courses being released every quarter, you'll have access to a wide variety of cutting-edge topics to help you unlock your full potential.
Cost
The registration fee is $495 per person. This registration fee is non-refundable and non-transferable.
Registration provides one year of access to this collection in Learning Lab (Please note: Fundamentals of Slate courses are not included). The courses listed in this collection are offered as a package, not as individual registrations.
Registration & Access
Register
If you have not yet registered for the Festival, you can register from
Sign in to your database

Click on Database

Select Learning Lab

Click the link at the bottom of the portal that reads "Preview our new Learning Lab portal experience!"
Access
The Learning Lab Portal is accessible via your Slate Database:
| | |
| --- | --- |
| 1. Select the Continuing Education tab and select Enter Learning Lab | |
| 5. Once inside Learning Lab, select Content Library. Use the filters to limit your view by Collections. | |
Personal Test Environment
As a registered user of Learning Lab, you will have access to a comprehensive personal testing database that you can use to enhance your learning experience. This database supports you throughout your course activities and provides hands-on opportunities to apply what you learn. With a full year of access, you are encouraged to make the most of this valuable resource and use it regularly as a supplement to your course activities. Using your test database to follow along with course activities will deepen your understanding and reinforce key concepts, leading to a more successful and fulfilling learning journey.
You can provision or launch your test database from the "Test and Other Environments" provisioning page (Databases from Database > Launch Test Environment). When on this page, there are three possible views:
View for anyone NOT yet registered
View for anyone registered but has not yet provisioned their test database
View for anyone registered and has provisioned their test database