UPDATES & ENHANCEMENTS
Dispatches from Slate Feedback
Check out the latest from Slate Feedback—our product management team has been actively soliciting your thoughts for new ideas and posting updates about existing and completed features. In addition to the comprehensive list available on the Development Roadmap, here are a few of our favorite updates from the last few weeks:
New Features for Your Slate-Hosted Application
Customize your application more than ever before with Slate-hosted application pages! Build your personal background page via a form that your team can easily customize, without modifying any custom XSLT or submitting a service request. New widgets allow you to collect references, courses, and school report designees more flexibly than ever before. Even school-scoped materials can now be gathered in a school widget.
These features will help you personalize the applicant experience in new ways while ensuring that future customizations are easy and sustainable to make. To learn more, check out the Knowledge Base for comprehensive documentation, including Briefcase IDs so you can easily add pre-built examples of these new options to your database. For additional insight and recommendations for migrating your existing application pages to this new functionality, join the discussion in our related Community posts.

SLATE INNOVATION FESTIVAL
Session Schedule Announced
Starting on May 2 and continuing for 5 weeks, tune in to over 40 free, open-to-all Slate Stage webinars led by members of the Slate community. Join us for insights into processes across lifecycles, and learn how to leverage Slate to achieve enrollment management, student success, and advancement goals. These webinars are free and open to all! View the schedule and register via your Home Slate.

The schedule of events for the Slate Summit is also available! Join us for the Summit June 16–17 at Nashville's Music City Center for over 40 sessions presented by members of the Slate community. The Summit will also include a first look at some of Slate's brand-new features, the Summit Showcase of Slate Preferred Partners, affinity group meetings, networking, entertainment, an epic dance party, and so much more! There will be something for everyone—check out the schedule with your team and start strategizing.

The Festival Pass 2022 provides access to all programming: Slate Stage recordings, Learning Lab courses (one year of access to interactive, specialized, and comprehensive online training courses for all levels) , and the in-person Slate Summit . The registration rate will increase April 15, so make sure to register soon. Don't miss the opportunity to connect with your colleagues in the Slate community and learn best practices from peer institutions.

If you'd like to attend the Slate Summit but need to make your case, complete our dynamic justification letter form to create a letter that you can provide to a supervisor. Complete the form with information about sessions you're interested in attending and the confirmation page will generate a printable letter detailing the professional development opportunities at the Slate Summit.

Hotel rooms in Nashville are filling up fast, so make sure to visit our list of preferred hotels and book your room today.

THE MORE YOU KNOW
Virtual Conversations: Slate Presents
This Slate Spotlight session is an opportunity to review the benefits and functionality of Active Scheduler while also learning about exciting new enhancements to this feature inspired by feedback gathered from the Slate community. Register today.
Visit the Slate Presents portal in your Home Slate to watch any of our previous Slate Presents webinars.
Community Conversations
Join Technolutions staff and members of the Slate community for regularly scheduled, discussion-based sessions on specific topics. These calls are available to all, so come learn from the broad knowledge of the Slate community—including the expertise of Technolutions staff and the experiences of your colleagues at other institutions.

To view the complete schedule, register for all Community Conversations, and submit questions in advance, visit the Community Conversations portal, accessible from your Home Slate or via Database >> Community Conversations. Join us this month for:
Wednesday, April 13

12:30 pm ET: Implementation Conversation: Integrating with your SIS
1:00 pm ET: Customizing Person Records: Tabs, Dashboard, Homepage Widgets
2:00 pm ET: Implementation Conversation: Intro to Support Resources

Thursday, April 14

1:00 pm ET: Advancement: Ask Us Anything!
2:00 pm ET: Implementation Conversation
2:00 pm ET: Getting Started with Student Success

Monday, April 18

1:00 pm ET: Application Logic
2:00 pm ET: Getting Started with Slate

Tuesday, April 19

1:00 pm ET: Advancement: Ask Us Anything!
2:00 pm ET: Fundamentals of Admissions & Enrollment Office Hours
2:00 pm ET: Dashboards for Student Success

Wednesday, April 20

1:00 pm ET: Related Event Structures

Thursday, April 21

1:00 pm ET: Advancement: Ask Us Anything!
1:00 pm ET: Exploring Filters in Configurable Joins
2:00 pm ET: Implementation Conversation
2:00 pm ET: Getting Started with Student Success

Monday, April 25

12:30 pm ET: Implementation Conversation: Transitioning to Cycle Prep
2:00 pm ET: Getting Started with Slate

Tuesday, April 26

1:00 pm ET: Advancement: Ask Us Anything
2:00 pm ET: Active Scheduler

Wednesday, April 27

1:00 pm ET: Event Payments Using Slate Payments
2:00 pm ET: Implementation Conversation: Intro to Support Resources

Thursday, April 28

1:00 pm ET: Advancement: Ask Us Anything!
2:00 pm ET: Implementation Conversation
2:00 pm ET: Getting Started with Student Success
SLATE ON TOUR
Get the full #SlateOnTour experience with Technolutions staff at these upcoming conferences. Come say hello—and tell your Slate (and future Slate!) colleagues, too.
SLATE PREFERRED PARTNERS
Stay Connected with Slate Preferred Partners
We are exited to announce a new event, Summit Sneak Peek, a day of exciting Slate reveals exclusively for Slate Preferred Partners held in our New Haven office in early May. Led by members of the Technolutions Innovation team, we'll be discussing several new Slate features in advance of their wider release at the Summit in Nashville. We're excited for the additional collaboration this event will provide, and we can't wait to share all of the new features in June!

SPOTLIGHT ON THE SLATE COMMUNITY
💻 Tweet & Greet
We love seeing all the ways that you Slate every day. Here are a few of our favorite posts from the last few weeks—keep those tweets coming!
🎶 Nashville Vibes
We can't wait to see y'all in Nashville at the Slate Summit! Here's a Music City playlist to get you in the mood.
GET TO KNOW . . .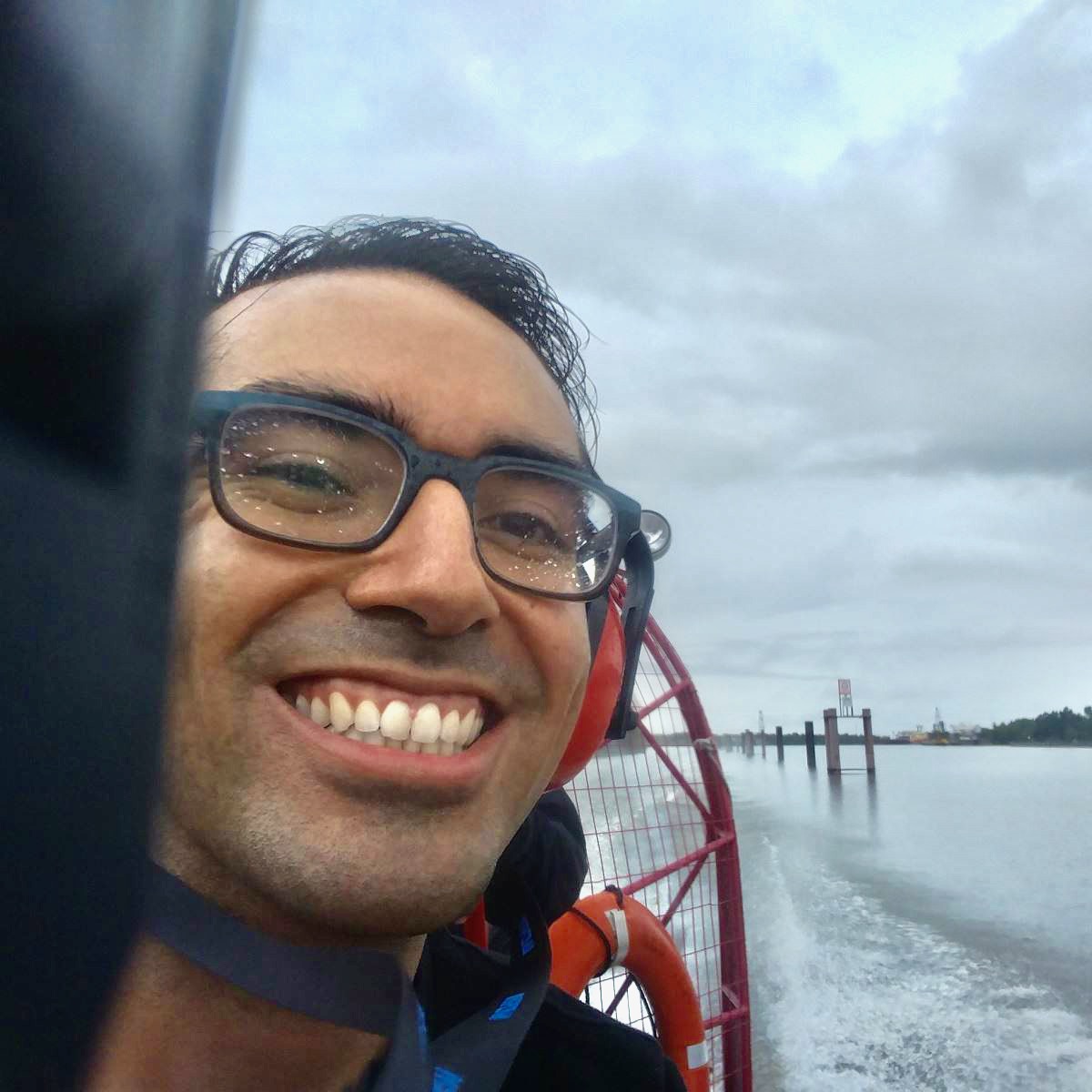 Chris Gonzalez
Client Support Engineer
Technolutions Portland

If you had a time machine, would you go back in time or into the future? Why?
The future! I'm interested in knowing what kind of new and fascinating technologies will be developed. I'd travel ahead just 20 years from today. That'd be interesting enough for me!

What is a skill you'd like to learn?
I'd like to take a woodworking class and use those skills to build a desk. In 2018, I took a metalworking class and created a very modern desk lamp. I now need to build a desk to accompany my lamp!

What does a perfect Saturday look like to you?
I find spontaneous and unplanned days the most enjoyable, therefore my ideal Saturday would be just that! My guess is that it might include a bike ride, picnic, and some sketching.

What song is stuck in your head right now?
No one song, but I've been into Afrobeats recently, and that seems to pop up most. I was introduced to the genre back in July and have been to three related events since.

The Slatest News is sent to all Slate users with the Administrator role. Feel free to forward to other Slate users at your institution. To add a non-Admin user to the recipient list, please complete the opt-in form here. To unsubscribe, simply reply to this email.
Vol. VII, No. 4