UPDATES & ENHANCEMENTS
Dispatches from Slate Feedback
Check out the latest from Slate Feedback—our product management team has been actively soliciting your thoughts for new ideas and posting updates about existing and completed features. In addition to the comprehensive list available on the Development Roadmap, here are some of our favorite updates from the last few weeks:
Application Management Portals
Do you manage multiple types of applicant populations within Slate? For a more personalized applicant experience, you can now use the Portals tool to personalize the page an applicant sees when first creating or logging in to their application. Create multiple pages for different application programs, customize the columns that display, or provide a more streamlined experience for your direct round URL applications. Learn more about creating Application Management portals in the Slate Knowledge Base.
IP Allowlists for Query Web Services
When configuring username authentication for query web services, you can now optionally specify allowed IP addresses or subnets. Learn more about this security enhancement via our Feedback post.
Recurring Payment Exports Updated
If you collect recurring payments, you'll see that the "Next Planned Payment Date" export has now been updated to more accurately reflect the date of the next recurring payment.
Copy Your UTM Values
Do you leverage UTM values when creating outgoing mailings? When copying a Deliver mailing, UTM values will copy over as well, saving time if any of the values will be reused.
Log Deliver Mailing Starts and Stops
With Deliver Snapshots, keep track of when an ongoing message was sent or stopped, and by whom. The versioned content of the message is saved, too.
New Look and Features for Slate.org
Slate.org has a whole new look, including features that enable counselors to manage users, create personalized student and college lists, and view admissions decisions. Counselors and students can also take advantage of the new application tracker, which lets them centrally manage and track shared applications across colleges. These enhancements support our goal to provide counselors and students with technology that fosters stronger communication with colleges and universities, regardless of their location or resources.

To learn more, check out these videos on Slate.org for Students and Slate.org for Counselors.

SLATE INNOVATION FESTIVAL
Registration Now Open
Registration is now open for the Slate Innovation Festival 2022. We're especially delighted to welcome back the Slate community in person at the Slate Summit in Nashville in June. The Summit features sessions presented by members of the Slate community and new feature reveals, and it showcases our Slate Preferred Partners and other organizations in the Slateverse. And of course, you won't want to miss the Thursday evening networking event and epic dance party!

The Slate Innovation Festival includes:
Slate Stage: 5 weeks of w ebinars and community conversations led by members of the Slate community, May 2–June 3, 2022. Registration is free and open to the public.
Learning Lab: 1-year access to interactive, specialized training courses for all levels hosted through our Learning Lab platform. Available starting May 2022 exclusively for the Slate community.
Slate Summit: Held at the Nashville Music City Center

,

June 16–17, 2022 . This

two-day,

i

n-person conference will feature keynotes, live sessions, networking, meals, and entertainment exclusively for the Slate community. Requires Festival Pass or Summit registration.
The Festival Pass 2022 provides access to all festival programming —register now to take advantage of our early-bird rate. For hotel and travel information, visit our Slate Innovation Festival page.

We can't wait for you to join us next May and June for the Slate Innovation Festival, and we hope to see you in Nashville!

Call for Proposals
Interested in presenting during the Slate Innovation Festival? Give back to the Slate community by sharing your team's successes, and connect with other Slate users—either virtually during the Slate Stage, or in person during the Slate Summit. The Call for Proposals is now open , so submit your presentation ideas today.

THE MORE YOU KNOW
Virtual Conversations: Slate Presents
It was great to hear suggestions, best practices, and industry insights from our Preferred Partners in our most recent "Dive Deeper with Slate Preferred Partners" series . Visit the Slate Presents portal in your Home Slate to watch recordings of previous "Dive Deeper" sessions or any of our Slate Presents webinars.

Community Conversations
Join Technolutions staff and members of the Slate community for regularly scheduled, discussion-based sessions on specific topics. These calls are available to all, so come learn from the broad knowledge of the Slate community—including the expertise of Technolutions staff and the experiences of your colleagues at other institutions.

Are you currently implementing Slate? Be sure to join us for an upcoming Implementation Office Hours Community Conversation—an open-ended time to ask general how-to questions and connect with Technolutions staff and other institutions that are also newly implementing.

To view the complete schedule, register for all Community Conversations, and submit questions in advance, visit the Community Conversations portal, accessible from your Home Slate or via Database >> Community Conversations. Join us this week for:
Monday, November 29

2:00 pm ET: Implementation Office Hours

Tuesday, November 30

1:00 pm ET: Implementing Advancement
2:00

pm

ET: Student Success Overview
2:00

pm

ET: Implementation Office Hours

Wednesday, December 1

2:00 pm ET: Implementation Office Hours

Thursday, December 2

2:00 pm ET: Implementation Office Hours
For a quick intro, watch our tutorial video. We can't wait to see you at the next Community Conversation!

Overheard in the Community Forums
Have you asked a question in the Community Forums lately? Check out some of the tips & tricks recently posted from across the Slate community—including users, community moderators, and Technolutions staff:
SLATE ON TOUR
Get the full #SlateOnTour experience with Technolutions staff at these upcoming conferences. Come say hello—and tell your Slate (and future Slate!) colleagues, too.
SPOTLIGHT ON THE SLATE COMMUNITY
💻 Tweet & Greet
We love seeing all the ways that you Slate every day. Here are a few of our favorite tweets from the last few weeks—keep those posts coming!
🎁 Holiday Shopping Guide
Looking for the perfect gift to give your colleagues this holiday season? Make sure to visit the Slate Spirit Shop for all your Slate shopping needs. From tumblers to tote bags to hooded sweatshirts, these gifts will bring a smile to that Slate user in your life.

🎵 Staff Selects
Tune into our Staff Selects: Fall 2021 playlist and check out what the Technolutions staff is currently listening to.
GET TO KNOW . . .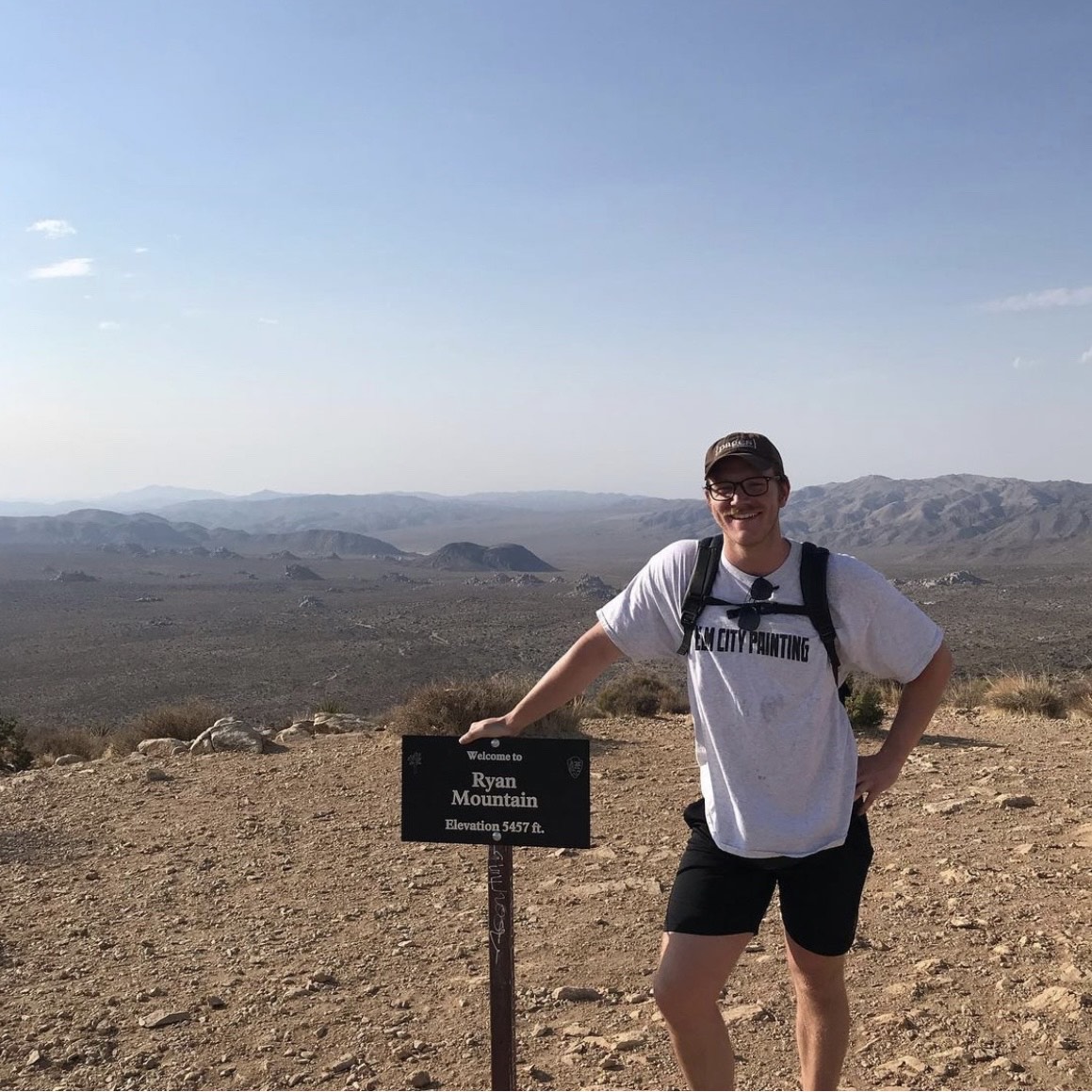 Ethan Noble
Technical Writer
Technolutions New Haven

Who would play you in a biopic about your life?
Bette Midler

What song is stuck in your head right now?
Well, I'm seeing Steely Dan live in concert soon, so I've got a bunch of their stuff rattling around up there. My favorite is probably "Time Out of Mind" from their 1980 album Gaucho. Just a great, rollicking, upbeat tune that makes for a great contrast with its decidedly downbeat lyrical content. Hope it's on their setlist! [Ed. note: It was!]

What book would you recommend, and why?
I'm about halfway through Robert A. Caro's The Power Broker, and if you've got time to start a 1,000-page biography about the court politics of New York City civil servants, I'd recommend it. It covers the life of (New Haven native son) Robert Moses, a man more responsible than any other for the reliance on the personal automobile for transportation in American cities, all from unelected chairmanships of various city and state park commissions that he held with an iron grip for nearly half a century. Gripping, unputdownable stuff about some of the driest possible subject matter you could imagine.

If you had a time machine, would you go back in time or into the future?
The future! The fact that anyone would choose the past is absurd to me—we already pretty much know what happened in the past. The future is the only time-direction you can't possibly know anything about: doesn't that make it more interesting?

The Slatest News is sent to all Slate users with the Administrator role. Feel free to forward to other Slate users at your institution. To add a non-Admin user to the recipient list, please complete the opt-in form here. To unsubscribe, simply reply to this email.
Vol. VI, No. 11