UPDATES & ENHANCEMENTS
Dispatches from Slate Feedback
Check out the latest from Slate Feedback—our product management team has been actively soliciting your thoughts for new ideas and posting updates about existing and completed features. In addition to the comprehensive list available on the Development Roadmap, here are some of our favorite updates from the last few weeks:
Common Application Updates
We're pleased to share some important dates and other information related to the Common Application process for the upcoming cycle:
July 29: Final delivery of first year applications to Slate via SDS. The Common App for first year applicants will close to students and recommenders at 5:00 pm ET on July 28.
July 31: Final delivery of transfer applications to Slate via SDS. The Common App for transfer applicants will close to students and recommenders at 5:00 pm ET on July 30.
August 1: The 2021–22 application will launch for all applicants.
Early to mid-August: Each year, the Common Application starts the automated SDS feeds a few weeks into August. This year, we expect first year and transfer SDS feeds to go live in stages, with first year SDS feeds live in early August, and transfer SDS feeds following shortly thereafter. Of course, you can wait to import applications into Slate for the new cycle and newly submitted applications will continue to be awaiting import until you activate the the Remap settings on your Common App source formats.

For 2021–22, The Common Application has also modified some of their standard questions and added several new ones. These changes are described in their Evolving the Application document, as well as detailed in their data catalogs for the new cycle. The standard CommonApp and TransferCommonApp source formats in Slate will be updated to receive the new file layouts, and you may map any of the new fields to custom fields that you have created within Slate for this purpose.

If this will be your first cycle importing Common Applications into Slate, be sure to read our comprehensive import documentation, and don't hesitate to submit a Service Desk request if you need assistance.

Community Forums: Calling All User Groups
Connect with other members of your local Slate community! Check out the existing threads for Admissions & Enrollment and Advancement user groups, and join the conversation. We also know there are more user groups out there—we invite any Slate affinity or user group to create a post for your group. Share upcoming events, group resources, or other newsworthy items. Be sure to click "follow" on all desired posts so you're notified of new updates or comments.

Community Forums: Learn from Our Preferred Partners
Harness the knowledge of the Slate community. The community forums are a great resource for quick questions and soliciting advice from multiple perspectives. Any Slate user with the "Service Desk Forums" permission can add posts or comments, and those from Slate Preferred Partners are now labeled for better visibility. Keep an eye out for their advice!

SLATE INNOVATION FESTIVAL
That's a wrap on the 2021 Slate Innovation Festival! Collectively, the Slate community logged over 55,000 registrations for the 45+ hours of Slate Stage webinars that were presented in May and June. An additional 2,100 users took part in the online Base Camp training via our Learning Lab platform. But the learning doesn't stop here—all Festival Pass holders now have access to the Slate Stage webinar recordings and Base Camp courses through April 2022! R egister for your Slate Innovation Festival Pass today to take advantage of these resources over the coming year.

Save the Date: We're really looking forward to seeing you in person at next year's Slate Summit. Make sure to mark your calendar for June 16–17, 2022 in Nashville.


THE MORE YOU KNOW
Virtual Conversations: Slate Spotlight
Did you miss any of our recent Slate Spotlight webinars? Check out recordings from the past few weeks on topics like Slate Video and Dynamic Snippets, Using the New Cycle Prep Status Page, Updates to the Portal Editor, and Slate.org Portals. Access all the recordings on our website.


Online Training: Fundamentals of Slate
Do you have new staff in your office, or others looking for a Slate refresher? Check out our Fundamentals of Slate events, offering implementation and training courses online via our eLearning training platform, the Technolutions Learning Lab.

Each Fundamentals event spans 30 days, allowing users to learn at their own pace through interactive, online course content and virtual live sessions with Technolutions experts. With events available focusing on Admissions & Enrollment, Student Success, and Advancement, there are options to fit the needs of your process.

The next Fundamentals events begin on Monday, August 2. Register now within your Slate database by navigating to Database >> Support Resources >> Learning Lab.


SLATE ON TOUR
Get the full #SlateOnTour experience with Technolutions staff at these upcoming conferences. Come say hello—and tell your Slate (and future Slate!) colleagues, too.
NACAC Conference, Seattle, WA, September 23–25:

We can't wait to be in Seattle for our first in-person event of the year! Make sure to stop by our booth and say hi to us—we'll be talking all things Slate and Slate.org.

AASP Annual Conference, October 5

–

8:

Join us virtually to learn more about Slate for Alumni & Advancement.

EDUCAUSE Annual Conference, Philadelphia, PA, October 26

–

29:

If you're in the area, come visit us at Exhibit #127.



SPOTLIGHT ON THE SLATE COMMUNITY
💻 Tweet & Greet
We love seeing all the ways that you Slate every day. Here are a few of our favorite posts from the last few weeks—keep those tweets coming!
The force is strong with this one... Thank you to Chapman University's Monica Brazil for sharing her Base Camp course with Baby Yoda!
Make sure you always mouse in style! We loved seeing the photos of the mousepads you received for attending this year's Slate Innovation Festival. Here are just a few of our favorites from Ralph Martinez, Morgan Billups, and Hannah Wight.
Thank you to University of Richmond's Tom Nicholas for sharing this photo of a future Slate user, busy at work! Of course we are loving his outfit, too.
🤠Summit-Inspired Playlist
Since the 2022 Slate Summit will be in Nashville, we're feeling the country music vibe. Hope y'all enjoy this Music City playlist!
GET TO KNOW . . .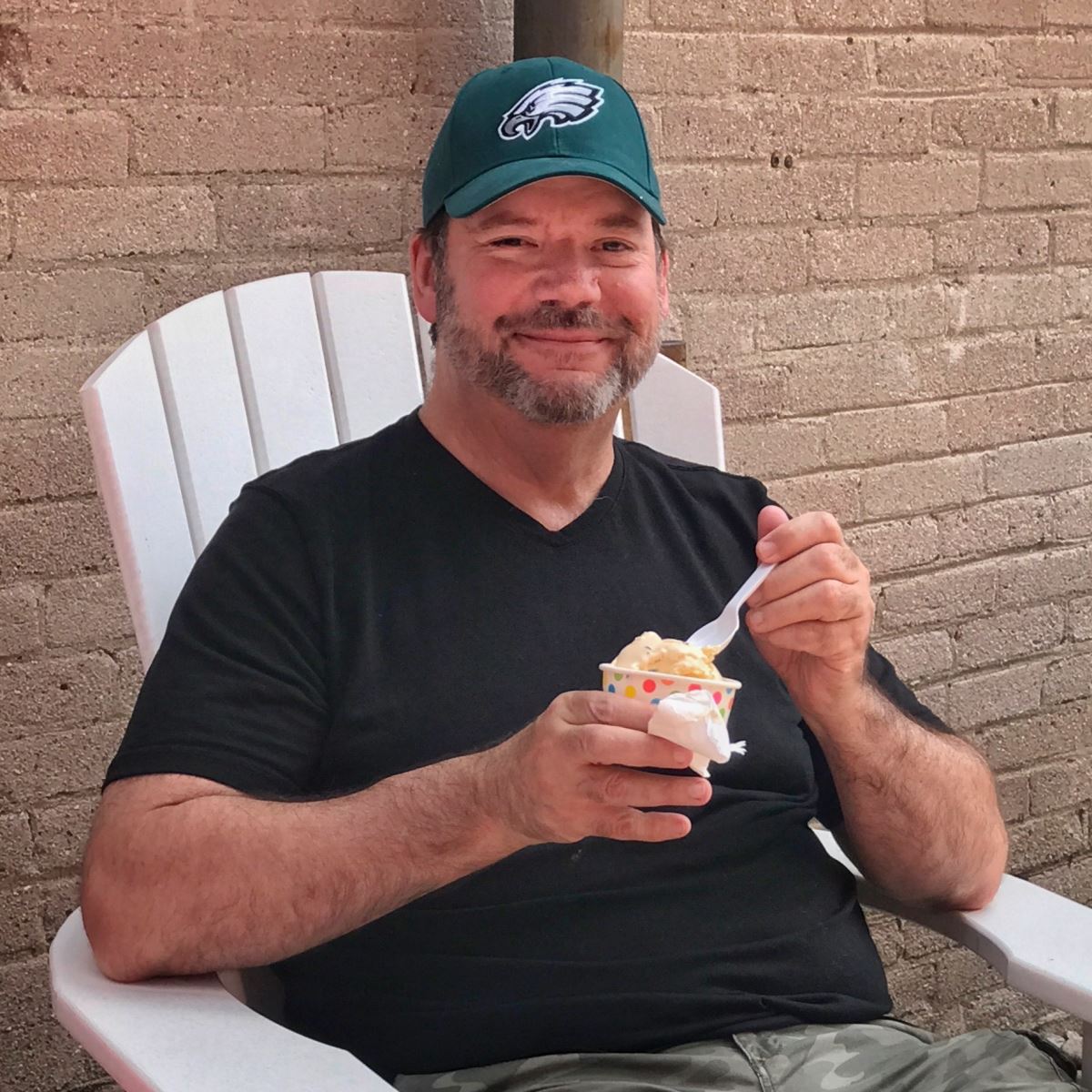 Steve Gray
Technical Writer
Technolutions New Haven

What do you do to de-stress?
I love photography. Not so much photographing people as much as still life (where I can take my time and play with lighting) and landscapes.

What's a fun fact not many of us know about you?
I have been practicing tai chi (primarily Yang style) for over ten years, and I learned several barehand forms as well as sword, spear, and fan. I was once qualified to become an instructor under my teacher's program.

What song is stuck in your head right now?
I really don't listen to current music, so the constantly rotating playlist in my head tends to be oldies and classics. Currently, because I heard it on the way to the office, it's "Crystal Blue Persuasion" by Tommy James and the Shondells.

What was the most exotic vacation you've taken or place you've been to?
I visited Iceland with a couple of friends, and I traveled to Kauai to attend my niece's wedding. I love both places and I'd happily go back to either.

The Slatest News is sent to all Slate users with the Administrator role. Feel free to forward to other Slate users at your institution. To add a non-Admin user to the recipient list, please complete the opt-in form here. To unsubscribe, simply reply to this email.
Vol. VI, No. 7