UPDATES & ENHANCEMENTS
Dispatches from Slate Feedback
Check out the latest from Slate Feedback—our product management team has been actively soliciting your thoughts for new ideas and posting updates about existing and completed features. In addition to the comprehensive list available on the Development Roadmap, here are some of our favorite updates from the last few weeks:
Updates to Our Community Forums
We're excited to announce some updates to our Community Forums. Posts are now sorted by lifecycle, so you can select from Admissions & Enrollment, Student Success, Advancement, and Slate.org topics. This will allow you to connect with the entire Slate community, or have a more focused conversation on an area of shared interest. Be sure to click "Follow" on the new topics you are interested in so that you receive a notification when a new post or comment is made. Happy posting!

Reminder: Cycle Prep 2021
How's that Cycle Prep checklist coming along? If you've completed your first cycle in Slate, check out your Cycle Prep Status Page for the latest information on this important process. Additionally, review our updated Cycle Prep documentation and watch our webinar from last month for more details.


SLATE INNOVATION FESTIVAL
There are just a few days left of Slate Stage events! Visit your Home Slate Festival Portal to register for the rest of this week's Slate Stage webinars, add iCal reminders, and submit questions in advance. These s essions are presented by members of the Slate community and Technolutions staff, and they're free and open to all.

Base Camp is underway! Available exclusively to Festival Pass holders, these interactive, specialized training opportunities are designed for users with different levels of Slate experience, roles, and subject areas. Base Camp courses will be available to complete within four weeks of beginning each course. In addition to Base Camp training, Festival Pass holders have access to VIP sessions and recordings of all Slate Stage events. R egister for your Slate Innovation Festival Pass today.


THE MORE YOU KNOW
Virtual Conversations: Slate Spotlight
Mark your calendars and register today for our upcoming Slate Spotlight webinar:
Slate Spotlight: Slate.org Portals – Wednesday, July 7 at 2:00 pm ET

Introducing Slate.org portals! This new feature will allow you to share institution-specific content to counselors via Slate.org, including additional granularity for applicant and decision data. Join us for this Technolutions-led webinar as we highlight best practices for designing and testing this portal content, share tips for customizing your college profile, and much more. Don't miss it—

register today

.
Online Training: Fundamentals of Slate
Do you have new staff in your office, or others looking for a Slate refresher? Check out our Fundamentals of Slate events, offering implementation and training courses online via our eLearning training platform, the Technolutions Learning Lab.

Each Fundamentals event spans 30 days, allowing users to learn at their own pace through interactive, online course content and virtual live sessions with Technolutions experts. With events available focusing on Admissions & Enrollment, Student Success, and Advancement, there are options to fit the needs of your process.

The next Fundamentals events begin on Monday, June 28. Register now within your Slate database by navigating to Database >> Support Resources >> Learning Lab.


SLATE ON TOUR
Get the full #SlateOnTour experience with Technolutions staff at these upcoming conferences. Come say hello—and tell your Slate (and future Slate!) colleagues, too.
NASPA Virtual Conferences on Student Success in Higher Ed, June 26–30:

Interested in learning more about how Slate supports student success? Connect with our own Ken Higgins from June 28–30. We'll also be hosting a Networking Break, "Get to Know Slate," on Monday, June 28 from 6:30–7:30 pm ET. We hope to see you there!

NACAC Conference, Seattle, WA, September 23–25:

We can't wait to be in Seattle for our first in-person event of the year! Make sure to stop by our booth and say hi to us—we'll be talking all things Slate and Slate.org.



SPOTLIGHT ON THE SLATE COMMUNITY
💻 Tweet & Greet
We love seeing all the ways that you Slate every day. Here are a few of our favorite posts from the last few weeks—keep those tweets coming!
The University of Oklahoma's Bryce Kunkel took their admitted students portal to a whole new level—thanks for sharing!
Thanks to everyone who joined us in remembering Eric Carle last month. We loved seeing your reactions. Here are just a few of our favorites from Paul Mathews, Claudia Pouravelis, Jim Fowler, and Jim Olick.
Anyone else feeling as excited as University of Delaware's John Cogan when they finish a Base Camp course?
🎶 Summer Tunes
It's time to have some fun in the sun! Grab your headphones, put on your favorite pair of shades, and enjoy our summer soundtrack.
GET TO KNOW . . .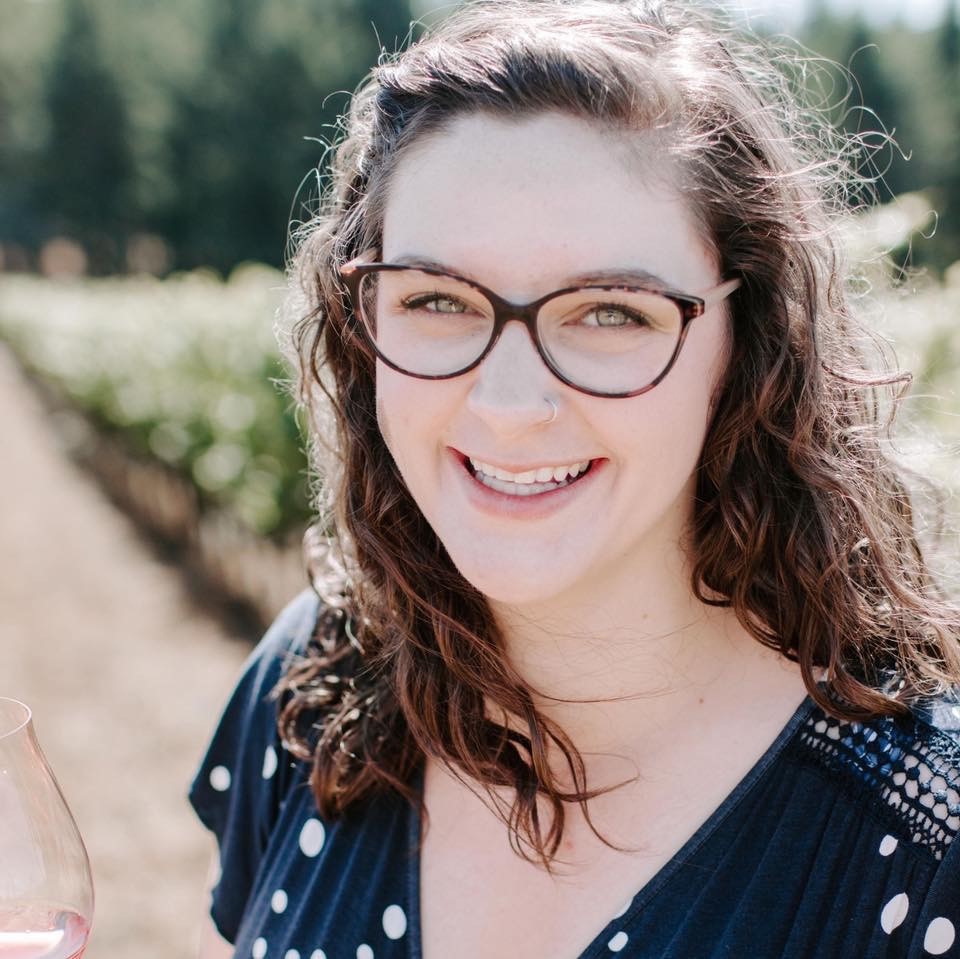 Courtney Mumma
Client Support Engineer
Technolutions Portland

What song is stuck in your head right now?
"The Lakes" by Taylor Swift is perpetually stuck in my head (but so are both Folklore and Evermore full albums). If you ever want to talk TSwift theories, I'm only an email away.

What does a perfect Saturday look like to you?
A perfect Saturday would consist of coffee in bed, a stroll around the Portland State University Farmers Market, Bamboo Sushi (specifically the Green Machine roll!) for dinner, and watching a movie.

What is a skill you'd like to learn?
A skill I would like to learn is how to make a puff quilt. I took up sewing and quilting this last year and have stumbled upon puff quilts. I've been eager to attempt to make one!

What's an interesting fact not many of us know about you?
If you really knew me, you'd know that I have broken both arms and both legs (a few times!). "Play hard and fall harder" was my motto for a while. It wasn't a great motto.

The Slatest News is sent to all Slate users with the Administrator role. Feel free to forward to other Slate users at your institution. To add a non-Admin user to the recipient list, please complete the opt-in form here. To unsubscribe, simply reply to this email.
Vol. VI, No. 6