UPDATES & ENHANCEMENTS
Dispatches from Slate Feedback
Check out the latest from Slate Feedback—our product management team has been actively soliciting your thoughts for new ideas and posting updates about existing and completed features. In addition to the comprehensive list available on the Development Roadmap, here are some of our favorite updates from the last few weeks:
Slate.org for Students
We have officially launched Slate.org for students! New features and functionality will enable students to update their academic information, register for college visits, share information with colleges, and provide additional counselors and Community Based Organizations (CBOs) with read-only access to application statuses and decisions. These enhancements support our goal to provide counselors and students with a technology that will foster stronger communication with colleges, regardless of their location or resources. Learn more about application sharing settings for Slate.org here.

SLATE INNOVATION FESTIVAL
A Fresh New Look
We are excited to announce that our annual Summit has expanded into the Slate Innovation Festival! This new series of programming caters to the diverse interests of our growing community of more than 1,300 institutions and 125,000 users.

Now held over two months in May and June, the new Slate Innovation Festival will feature:
Slate Stage:

50+ webinars led by members of the Slate community (Registration is free; many events are open to the public)

Base Camp:

Four weeks of interactive, specialized, and comprehensive training courses for all levels; hosted through our Learning Lab platform. (Requires a Festival Pass; exclusive to the Slate community)

Slate Summit:

Returns in 2022! In-person, two-day conference featuring keynotes, sessions, networking, meals, and entertainment (Requires a Festival Pass)
While we had hoped to host the Slate Summit in Nashville this year, current conditions do not yet support a live event that is expected to draw more than 4,000 attendees. The in-person Slate Summit will return in 2022.

Learn more and register for your Slate Innovation Festival pass today!


THE MORE YOU KNOW
Virtual Conversations: Slate Presents
Save the dates for two webinars you won't want to miss—register today!
Slate Spotlight: Experience Slate.org – Wednesday, February 24 at 2:00 pm ET:

Join Erin Gore, General Manager of Slate.org, for an overview of new and exciting features for students, school counselors, community-based organizations, and colleges.

Community Conversations: Graduate and Professional Admissions – Tuesday, March 9 at 2:00 pm ET:

Join Ken Higgins, General Manager of Student Success, for a panel discussion focused on topics of special importance to graduate and professional admissions offices with Christopher Rios of Baylor University Graduate School and Jose Villa from the Columbia School of Nursing. Topics will include managing centralized vs. decentralized admissions operations, engaging with faculty and staff, recruiting underrepresented students, and successfully transitioning to an online degree program.
Check out a recording of last month's webinar, Slate Spotlight: Configurable Joins with Alexander Clark, or find all our previous webinars on demand here.

Online Training: Fundamentals of Slate
Do you have new staff in your office, or others looking for a Slate refresher? With our Fundamentals of Slate events, we've migrated our initial implementation and training to be fully online via our new eLearning training platform, the Technolutions Learning Lab.

Each Fundamentals event spans 14 days, allowing users to learn at their own pace through interactive, online course content and virtual office hours with Technolutions experts. With events available focusing on Admissions & Enrollment, Student Success, and Advancement, there are options to fit the needs of your process.

The next Fundamentals events begin on Monday, March 1. Register now within your Slate database by navigating to Database >> Support Resources >> Learning Lab.


SLATE PREFERRED PARTNERS
Stay Connected with Slate Preferred Partners
Don't miss these opportunities to learn more about Configurable Joins with RHB team members and their webinar series, Build a Better Instance with RHB: Configurable Joins.
Building Up: Intermediate Configurable Joins Skills and Use Cases – Tuesday, March 2 at 12:00 pm ET
Expanding into New Spaces: Configurable Joins Subqueries and Advanced Concepts – Tuesday, March 30 at 12:00 pm ET

These webinars will walk you through the essentials of Slate's powerful querying tool, from basic terminology to advanced applications. Designed for Slate users who are experienced in constructing queries for their instance's operational needs, these sessions will build off each other to provide you with a comprehensive understanding of Configurable Joins. Register here.
SLATE ON (VIRTUAL) TOUR
Get the virtual #SlateOnTour experience with Technolutions staff at this upcoming event. Log on and say hello—and tell your Slate (and future Slate!) colleagues, too.
The Connection Hosted by Carnegie Dartlet – Thursday, February 25 at 10:00 am ET
Our own Ken Higgins will join forces with Samford University to discuss how they utilized both Slate and Carnegie Dartlet to develop and report on digital campaigns that positively impacted the enrollment funnel. Learn how to configure a successful communications strategy—from field creation through to advanced reporting—that integrates best-in-class features of both platforms. Register here for this free event.
SPOTLIGHT ON THE SLATE COMMUNITY
💻 Tweet & Greet
We love seeing all the ways that you Slate every day. Here are a few of our favorite posts from the last few weeks—keep those tweets coming!
🥰 Stuck On You
Looking for a playlist that will keep you listening all night long? Since it was such a hit on Valentine's Day, we decided to keep the easy listening vibes of Lionel Richie going a little bit longer.
GET TO KNOW . . .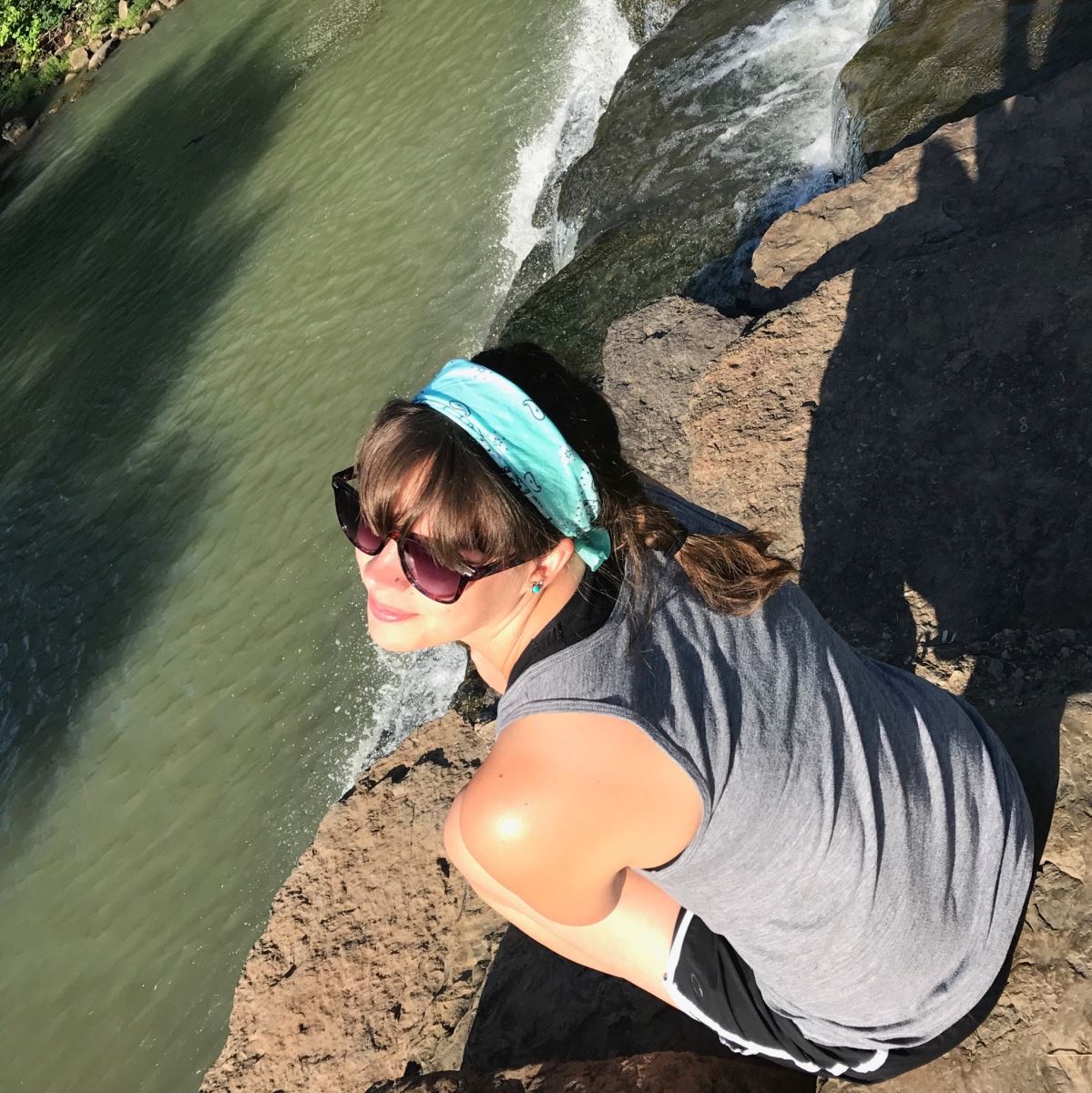 Em Depre
Client Support Engineer
Technolutions Portland

What is a skill you'd like to learn?
How to be a morning person.

What song is stuck in your head lately?
Tough question. I'm often swapping music with friends, but in this moment it would be "Two of Us on the Run" by Lucius.

What book would you recommend and why?
Pelvis with Distance by Jessica Jacobs. It's a biography-in-poems of Georgia O'Keeffe interwoven with Jacobs's own time in the desert. It's through that friction where a meditation of creativity, isolation, and human connection emerges.

What snack are you craving right now?
Crunchwrap Supreme, always.

The Slatest News is sent to all Slate users with the Administrator role. Feel free to forward to other Slate users at your institution. To add a non-Admin user to the recipient list, please complete the opt-in form here. To unsubscribe, simply reply to this email.
Vol. VI, No. 2