UPDATES & ENHANCEMENTS
Winter Wonders Wrap-Up
Did you catch all of the surprise updates that Ping announced on Twitter and Instagram in December? The holidays may be over, but these Winter Wonders should provide joy all year long.
THE MORE YOU KNOW
Virtual Experience: Slate Presents
We're excited to kick off 2021 with a special edition of our Slate Spotlight series. Join our founder & CEO, Alexander Clark, for a comprehensive tour of Slate's Configurable Joins query functionality. We'll share best practices for getting the most out of this powerful tool, and discuss some of the latest "CJs" features that have been released. Don't miss it—mark your calendars and register today.
Slate Spotlight: Configurable Joins with Alexander Clark –

Thursday, January 28 at 1:00 pm ET
In case you missed any of our previous webinars, you can check out all our recordings on demand.
Online Training: Fundamentals of Slate
Do you have new staff in your office, or others looking for a Slate refresher? With our Fundamentals of Slate events, we've migrated our initial implementation and training to be fully online via our new eLearning training platform, the Technolutions Learning Lab.

Each Fundamentals event spans 14 days, allowing users to learn at their own pace through interactive, online course content and virtual office hours with Technolutions experts. With events available focusing on Admissions & Enrollment, Student Success, and Advancement, there are options to fit the needs of your process.

The next Fundamentals events begin on Monday, January 25. Register now within your Slate database by navigating to Database >> Support Resources >> Learning Lab.


SLATE PREFERRED PARTNER PROGRAM
Stay Connected with Slate Preferred Partners
Don't miss the opportunity to learn more about Configurable Joins at the SIGConnect Conference.
Configurable Joins: How to Make Them Work for You –

Thursday, February 4 at 4:30 pm ET
This session, led by Strata Information Group's Kathryn Lucas and Brian Regan, will cover the basic capabilities of Configurable Joins, the benefits they provide, and how to create and maintain them. Learn more about how to leverage entities, permissions, and Configurable Joins in forms to identify the most compelling and useful data. Don't miss our own Ken Higgins as he makes a guest appearance! Register here.
SPOTLIGHT ON THE SLATE COMMUNITY
💻 Tweet & Greet
We love seeing all the ways that you've used Slate to adapt your events and processes for remote audiences. Here are a few of our favorite posts from the last few weeks. Keep those tweets coming!
🎵 Best of Broadway
Theaters may be dark right now, but hopefully this Broadway playlist will help brighten your day. (Bonus: we've also updated our Slate Staff Selects playlist with the latest and greatest hits.)
GET TO KNOW . . .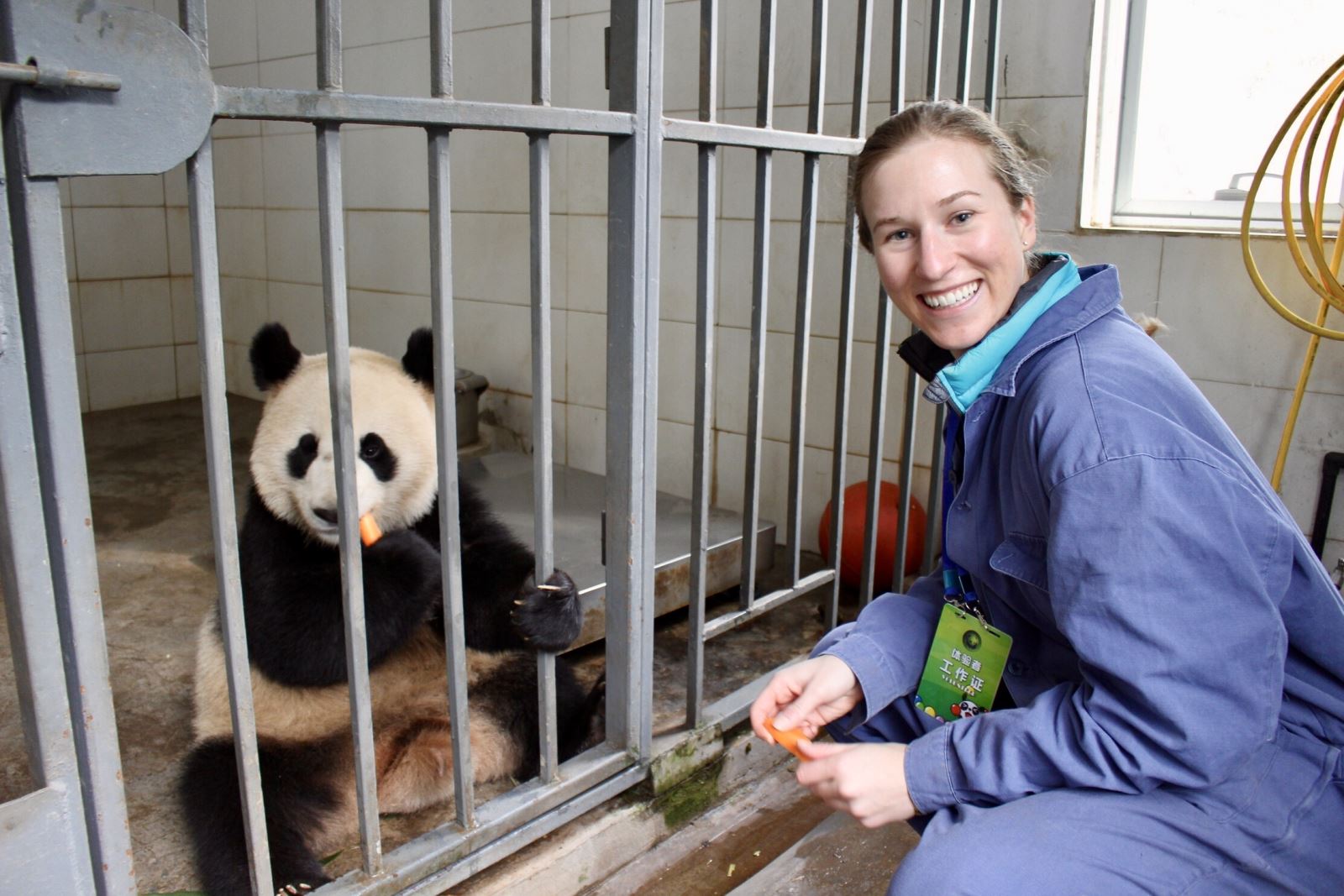 Paige Dahlman
Client Success Manager
Technolutions Portland

What book would you recommend and why?
I just finished reading Tara Westover's Educated. I loved her perspective on learning, navigating being an outsider (even in her inner circles), and some of the costs of "enlightenment."

What was the most exotic vacation you've taken or place you've been to?
These days? My balcony. However, a few years ago, I booked an around-the-world ticket and traveled one direction until I made it back to where I started. My destinations spanned from near the Arctic circle to a small island in the South Pacific.

What superpower would you like to have?
I'd love to be able to speak every language! It seems practical, fun, and a fantastic bridge to get to know people of various cultures.

What's a fun fact not many of us know about you?
I have participated in a Guinness World Record attempt—the most people simultaneously dancing to "Thriller."

The Slatest News is sent to all Slate users with the Administrator role. Feel free to forward to other Slate users at your institution. To add a non-Admin user to the recipient list, please complete the opt-in form here. To unsubscribe, simply reply to this email.
Vol. VI, No. 1