UPDATES & ENHANCEMENTS
Dispatches from Slate Feedback
Check out the latest from Slate Feedback—our product management team has been actively soliciting your thoughts for new ideas and posting updates about existing and completed features. Here are a few of our favorite updates from the last few weeks:
Last Week at Technolutions: January Updates
Curious about recent updates to Slate? In addition to new feature updates, we're also publishing tweaks and bug fixes via our new periodic posting, "Last Week at Technolutions." Follow our Product Management channel in the Community Forums for info on the latest publishes to Test and Production environments. Check out the January update, including some helpful discussion (and examples!) from Slate users leveraging the the new HTML Export format type. Leave a comment and let us know what you think!
Document Exports Using Configurable Joins
The Document base is now available under the Related category when creating a CJs query in all Production environments. Use this new base to export documents in a batch for person, application, and other types of records. Learn more about this functionality, including using subquery exports to customize the pdf:xml and pdf:file exports, in the Slate Knowledge Base.
Inbox Batch Management
Batch management for Inbox messages is now possible using Configurable Joins. Use the Related >> Inbox query base to bring the flexibility of a CJs query to your Inbox processes.
Your (Slate) Year in Review
How many times did you log in to Slate in 2022? Which tools did you use most? What were the top 3 events by attendance within your database? Check out some of your personal and database-wide statistics via Database >> Your Year in Review, and share your achievements with us on social media!

SLATE INNOVATION FESTIVAL
Registration Now Open
Over 1,200 of your colleagues have already registered for the upcoming Slate Innovation Festival 2023—will you be joining us? The Festival Pass 2023 provides access to all programming, which includes: Slate Stage recordings, Learning Lab courses, and the in-person Slate Summit June 1–2, 2023 with optional pre-conference sessions the afternoon of May 31. For Summit hotel and travel information, visit our Slate Innovation Festival page. We can't wait to see you in Nashville!

SLATE LABS: 2023 REGISTRATION NOW LIVE
Get Experimental with Slate During Interactive, Hands-On Events
Slate Labs are dynamic, in-person experiences led by Technolutions staff. Highly interactive in nature, Labs events can include new feature sneak peeks, intermediate to advanced training on select topics, specific feature focus groups, and more. Labs events are offered periodically throughout the year in both New Haven, CT and Portland, OR.

Upcoming Slate Labs will be held the week of February 27, 2023 and again the week of March 20, 2023 in Portland, OR. Building on the skills taught in the Fundamentals of Slate Learning Lab courses, these events are designed for intermediate to advanced users to learn and grow their Slate abilities:
Big Events: Beyond the Basics




This Lab will showcase the newest Slate events features to help you plan and execute your next large campus event. From Admitted Students Days to Orientation and beyond, there are always new ways to streamline your process and impress your guests.

Hands-On with Configurable Joins




Join us for an interactive Configurable Joins experience! This session will focus on how to use Configurable Joins to export or identify your desired data, with an emphasis on efficient use of CJs in tools throughout Slate.
Introducing: Slate Labs Advancement
Join Technolutions staff and fellow members of the Slate community February 9-10 in New Haven, CT for an interactive dialogue focused on evolving advancement industry best practices. This Slate Lab will also include an innovation workshop where participants will collectively propose, dissect, and build new Slate features and functionality.

Registration is now available for these events via Home Slate >> Slate Labs.
THE MORE YOU KNOW
Community Conversations
Join Technolutions staff and members of the Slate community for regularly scheduled, discussion-based sessions on specific topics. These calls are available to all, so come learn from the broad knowledge of the Slate community—including the expertise of Technolutions staff and the experiences of your colleagues at other institutions.

To view the complete schedule, register for all Community Conversations, and submit questions in advance, visit the Community Conversations portal, accessible from your Home Slate or via Database >> Community Conversations. Join us this month for:
Thursday, January 19

1:00 pm ET: Creating and Maintaining Custom Source Formats
1:00 pm ET: Advancement: Ask Us Anything!
2:00 pm ET: Getting Started with Student Success
2:00 pm ET: Implementation Conversation: Ask Us Anything!

Monday, January 23

2:00 pm ET: Welcome to Slate: Getting Started

Tuesday, January 24

1:00 pm ET: Slate for International Admissions
2:00 pm ET: Datasets vs. Entities for Student Success
2:00 pm ET: Advancement: Ask Us Anything!

Wednesday, January 25

1:00 pm ET: Consolidate Records: Merging, Unmerging and Customizing
2:00 pm ET: Think Before You Speak: A Guide to Creating Proactive Messaging Strategies in Slate with The Parish Group

Thursday, January 26

1:00 pm ET: Advancement: Ask Us Anything!
1:00 pm ET: Configurable Joins: Problem Solving
2:00 pm ET: Implementation Conversation: Ask Us Anything!
2:00 pm ET: Getting Started with Student Success

Monday, January 30

2:00 pm ET: Welcome to Slate: Getting Started

Tuesday, January 31

1:00 pm ET: Ask Us Anything: Application & Reader
1:00 pm ET: Growing with Slate: Leveraging your CRM to build better relationships and improve your ROI with Kennedy & Company
2:00 pm ET: Faculty/Advisor Portals for Student Success
2:00 pm ET: Advancement: Ask Us Anything!
SLATE ON TOUR
Get the full #SlateOnTour experience with Technolutions staff at these upcoming conferences. Come say hello—and bring your Slate (and future Slate!) colleagues, too.
2023 Carnegie Conference,

Orlando, January 25–26

:

If you're in the area, visit Ken and Ben at the Disney Yacht & Beach Club to chat about student success.

SACRAO Annual Conference, Concord, NC, February 5

–

8:

Swing by the Embassy Suites Charlotte-Concord Golf Resort & Spa to say hi to Stephanie and Steve at Booth #36.

2023 NASPA Annual Conference, Boston, April 1

–

5:

Make sure to visit us at Booth #944 in Exhibit Hall A at the Boston Convention and Exhibition Center.



SLATE PREFERRED PARTNERS
Slate Print: Statistics and Recent Enhancements
2022 was a busy year for Slate Print! With 11,000,000+ pieces mailed and 11,000+ projects created, Slate Print continues to grow in popularity and added features. Here are just a few statistics since this feature was released:

24 million print pieces mailed
320 colleges and universities using Slate Print
6,000+ unique print templates uploaded
78 Slate Print products and virtually unlimited custom projects
Variable QR codes are now available to all digital/variable print options in Slate Print, so you can now include static and variable QR codes at no extra cost. Variable QR codes can be used to populate student or donor data on an event form, inquiry form, or any other form in Slate. Pre-populated forms are easier and faster to complete, and also help ensure data integrity.

2D Barcodes have been added to track and match regular, non-window letters, envelopes and other components of your multiple-piece mailings. 2D barcodes are superior to simple number or manual matching and are the most precise system for matching personalized documents and inserts into personalized envelopes.

SPOTLIGHT ON THE SLATE COMMUNITY
💻 Tweet & Greet
We love seeing all the ways that you Slate every day. Here are a few of our favorite posts from the last few weeks—keep those tweets coming!
🎬 Soundtrack Sizzlers
Have fun listening to some of our favorite songs from the movies

—and don't forget the popcorn

!
GET TO KNOW . . .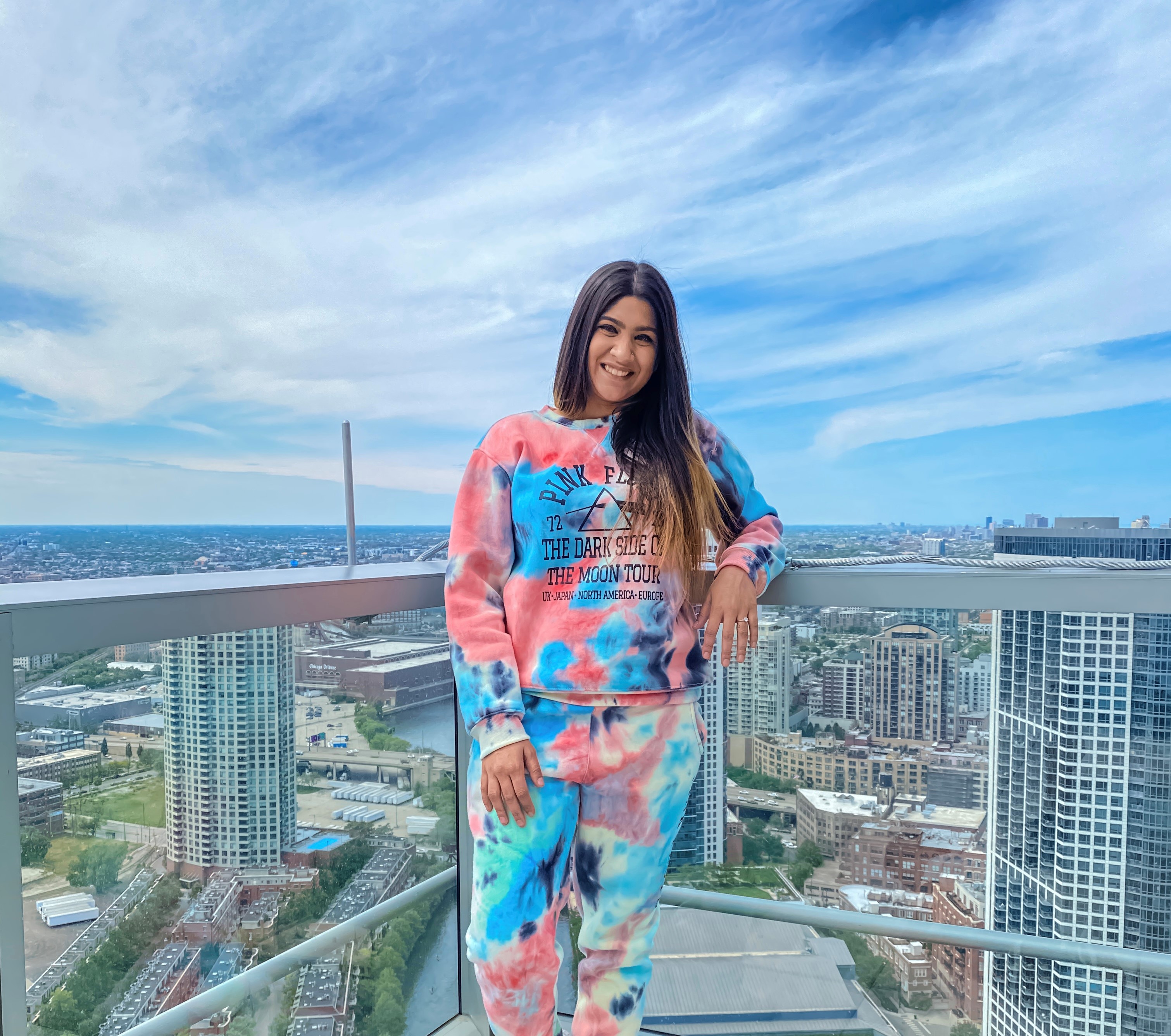 Nida Faridi
Technical Engineer
Technolutions New Haven

What song is stuck in your head right now?
Taylor Swift's Bejeweled.

What's the best piece of advice you've ever been given?
Stop overthinking. If you want something, go for it. Don't wait for someone to come along and move you closer towards your goal. Decide what you want and find some small way to inch closer to that outcome.

What does a perfect Saturday look like to you?
Spent with family at home and absolutely no cooking involved. Take out, please!

What do you do to destress?
I write emails to my 3-year old son who won't read them for many years to come. When I was pregnant with my son, I created a Gmail account for him so he wouldn't have to go through the struggles most of us did as adults trying to establish our first professional email. Since then, it's become a thing for me when I'm feeling stressed or overwhelmed, to write him an email and leave him a little note for when he's older. After I write to him, I'm quickly able to relax because I put my focus into the message to him.